Worldwide Integrated Flight Support Corp (WIFS) is the premier provider of
customized aviation operations services and IT applications to airline, military,
and corporate aviation operators.
Premier Flight Operation Services
LEARN MORE
Our Capabilities
Specializing in Flight Training Programs, Flight-Deck Operations, Avionics, Navigational Databases, and New Technology, WIFS is the Comprehensive Solution for all of your Aviation Needs.
WIFS offers a suite of innovative services and solutions supporting global aircraft flight operations. Our extensive coverage by a team of highly skilled professionals ensures safety, efficiency and profitability.
Air to Ground Communications Systems
Flight Operations Support Services
Training Programs
Manuals and Documentation Services
Procurement of Third-Party Services & Products
SOC/ MOC / Dispatch Technology Integration
SOC/MOC Design
Ground System Integration
The best solution for your aircraft mission.
Understanding your options and knowing the right questions to ask your service provider and vendors will be critical to making the right decision for what will be the best solution for your aircraft and mission.
Consulting: Project Management & Engineering Support
With our thorough consultative approach, WIFS continually monitors the CNS/ATM and industry landscape to create solutions that maximize operations while eliminating excess costs.
Interactive Updating Process | Dynamically Changing Training Content
Proactive Problem Solving | Constantly Evolving Deliverables | Most Current Data Available
WIFS offers customized onsite and virtual training modules for aircraft, avionics and operations. Our custom development options are designed to meet your company-specific training needs. From operations manual training development to custom aircraft or ground subjects training, our dynamically changing content assures the most current information.
WIFS Subject Matter
CNS/ATM
Data Communication
Performance Based Communication and Surveillance (PBCS)
Extended Twin Operations (ETOPS)
Required Navigation Performance (RNP)
Required Vertical Separation Minimum (RVSM)
GPS Landing System (GLS )
WIFS Training
Onsite Training
"Train the Trainer"
Inflight "Over-the-shoulder" Instruction
IT: Systems Integrations & Software Solutions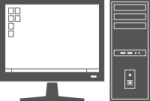 Software Capabilities
Manages an integrated ACARS Ground Processing system
ACARS Software Development
SATCOM Owner Requirements Table Development
Software Benefits
Allows disparate systems to share data
Extends the lifetime of legacy hardware
Utilize existing software systems
Avionics & Database Management
WIFS comprehensive aircraft evaluation process is designed to assess the requirements for aircraft equipage using current and emerging industry trends.
Avionics Upgrade Recommendations
Avionics Integration
Flight-deck Troubleshooting
Database Procurement and Customized Management
Flight-deck Software Management
CNS/ATM Requirements
Communications, Navigation, Surveillance, and Air Traffic Management require extensive aviation expertise and industry experience.
CNS/ATM analysis of operator's fleet with equipage recommendations
Customer representation at industry conferences and events
Implementation of new CNS/ATM technology
Assistance with FAA or ICAO operational approval of new CNS/ATM applications
Frequently Asked Questions
First, we are customer-oriented. We develop and customize our solutions around the way your fleet is equipped, where and how you operate. WIFS values all customers and projects…big and small.
We understand the complexities of navigating for aircraft services, equipment, and regulations can become a time-consuming, costly burden for customers. Our goal is to act as your organization's "Flight Operations" experts, with our 30+ years of airline and military flight operations experience.
CNS/ATM is an integration of advanced global communication, navigation, surveillance equipment and operations with a modern, enhanced air traffic management system. It is imperative for aircraft operators to experience unlimited & unhindered access to all airspace with proper equipage, training, and technical support.